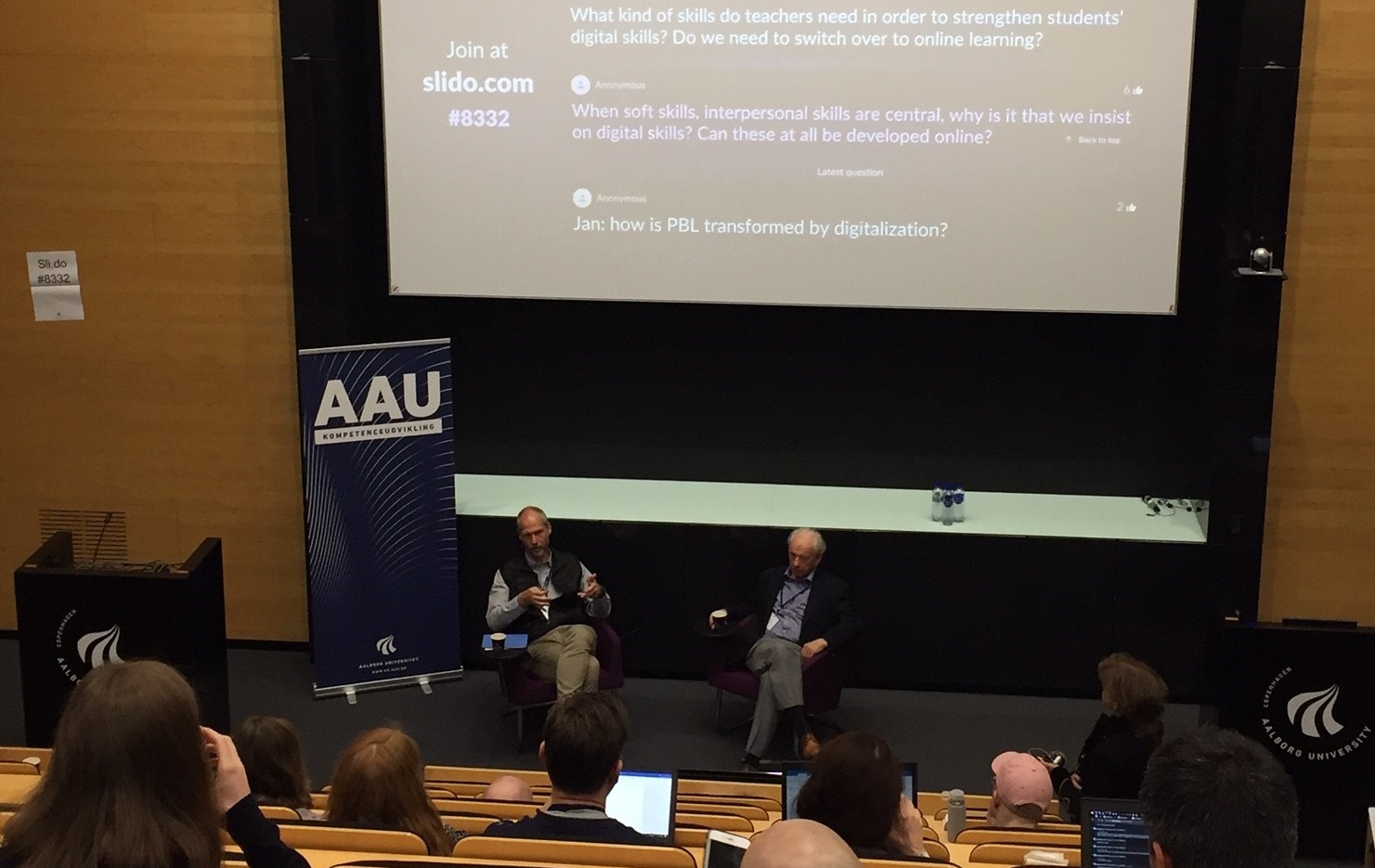 PBL 2.0 and Study Intensity
At the AAU Teaching Day 2019, participants were invited to share knowledge and experiences about PBL and study intensity. On this page, you can find detailed programmes for Copenhagen and Aalborg as well as presentations and videorecordings from the conference.
Two keynotes - different perspectives
Professor Tony Bates from Canada and professor Jan Damsgaard from CBS gave different perspectives on future educational challenges, including the consequenses of digitalization for PBL and how to plan teaching.
The topics for this year's workshops ranged from study intensity and PBL, the new AAU model for study activity, first year's study competencies, blended and online learning, visual facilitation and vocal training.
Posters about PBL
The poster session showcased the results of 12 different projects about developing PBL at Aalborg University.
Read the interview with Dr. Tony Bates on AAU Inside.
The AAU Teaching Day 2020 will take place on 5 and 6 May, 2020.